Never Learn Anything From History Archives | Robot 6 | The Comics Culture Blog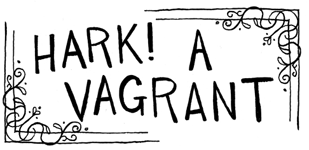 Tom Spurgeon broke the news that Drawn & Quarterly has acquired the North American rights to publish a new collection of work by cartoonist Kate Beaton titled Hark! A Vagrant.
Using the name of Beaton's website, the book will collect comics she has published there, as well as some new strips. The Montreal-based publisher plans to have the hardcover collection on store shelves in the Fall of 2011. UK fans will see her book put out through Jonathan Cape.